Product Description
a Type High Quality Aluminium Camlock Cam Lock Coupling
Product Description
Aluminium Camlock Adapter Type A Cam Lock Coupling
Standard: A-A-59326(MIL-C-27487) or DIN2828
Casting Method: Die Casting or Gravity Casting Hose
Size: From 1/2″ to 8″ Fittings
Type: A
Body material: Aluminium ( Heat treated if need)
Cam arm Material: Aluminium alloy, Stainless Steel, Brass
Assembly: Body+ Gasket + Handles + Pins + Pull Rings + Safety Clips
Gasket Material: NBR, EPDM, VITON, PTFE Envelope Gasket, Silicone
Thread: NPT and BSP (usually, Female thread is BSPP, Male Thread is BSPT)
A
Female NPT/BSP X Male Adapter
SIZE
Part Number
Part Number
1/2″
A 050AL
A 050AL-T6
3/4″
A 075AL
A 075AL-T6
1″
A 100AL
A 100AL-T6
1-1/4″
A 125AL
A 125AL-T6
1-1/2″
A 150AL
A 150AL-T6
2″
A 200AL
A 200AL-T6
2-1/2″
A 250AL
A 250AL-T6
3″
A 300AL
A 300AL-T6
4″
A 400AL
A 400AL-T6
5″
A 500AL
A 500AL-T6
6″
A 600AL
A 600AL-T6
8″
A 800AL
A 800AL-T6
The information about our company:
HangZhou SMART PNEUMATIC CO LTD is specialized in manufacturing all kinds of hydro pneumatic components, aluminum parts and plastic parts. Our main products are including pneumatic cylinder, (air cylinder), solenoid valve, air filter, air regulator, air lubricator, pneumatic fitting, hydraulic fitting, tubes, muffler (silencer) etc
HangZhou SMART PNEUMATICS' sprit:
we will give you the best quality, the competitive price, the quick delivery, the perfect service. Our goal to customers is "Always Smart Solution for your Automatic System."
HangZhou SMART PNEUMATIC hopes to work together with you, developing in parallel!
WHY CHOOSE US?
(1) Quality, we only produce top-level quality products, we promise that all of our product's raw material are first class, and good quality system controls, so our goods' quality is very good.
(2) Price, our policy is that "Win-to-Win". That means in view of our long-standing business relationships, we only take small profit to help you for the marketing.
(3) Delivery, we alway have some products in stock, so we can complete the delivery within the time stipulated before.
(4) No MOQ, I think it is an attractive condition to some of you who have no big demands for each items temporarily.
Attention:
1.We have special departments to ensure that no strict quality control any quality problem before delivery.
2.Carefully check goods size table and product specifications. Please check detail with customer service before buying
3.Receiving or take the goods, please CHINAMFG the bill after the first inspection, if have damaged items, or a few goods phenomenon, please do not sign, the first contact with the customer details and make logistics company personnel or personnel in proof of delivery after processing, or receipt of any problems after the Seller shall not be held responsible.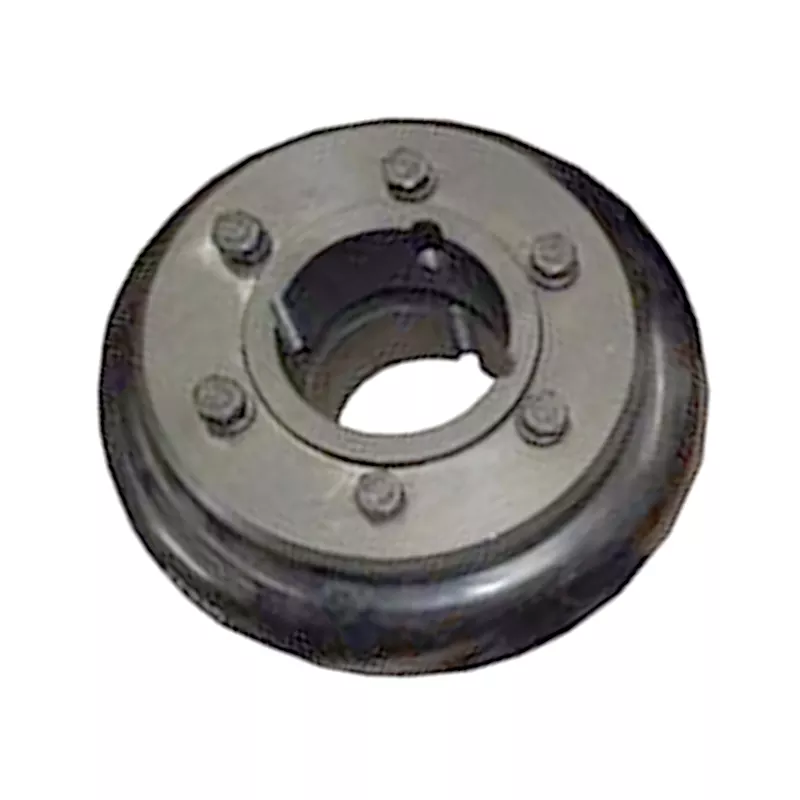 What are the temperature and environmental limitations of flexible couplings?
Flexible couplings are designed to operate within certain temperature and environmental limitations to ensure optimal performance and longevity. The specific limitations may vary depending on the type and material of the coupling. Here are the general considerations:
Temperature Range: The temperature range in which a flexible coupling can operate is crucial. High temperatures can affect the material properties, leading to reduced flexibility and potential failure. Low temperatures can cause the material to become brittle and lose its ability to accommodate misalignment. It's essential to choose a coupling suitable for the intended temperature range of the application.
Corrosive Environments: In environments with corrosive substances, such as acids, chemicals, or saltwater, it is essential to select a flexible coupling made of materials that are resistant to corrosion. Stainless steel and certain polymers are commonly used in such environments to prevent degradation and maintain the coupling's integrity.
Hygienic Environments: For applications in food processing, pharmaceuticals, or cleanrooms, hygienic design is critical. Flexible couplings used in these environments should be easy to clean, made of materials that are non-toxic and resistant to contamination, and free from crevices or pockets where debris can accumulate.
Explosive or Hazardous Atmospheres: In environments where explosive or hazardous gases, vapors, or dust are present, flexible couplings with anti-static properties or explosion-proof certifications may be necessary to prevent the risk of ignition and ensure safety.
Outdoor Applications: For outdoor installations, flexible couplings should be able to withstand exposure to weather conditions, UV radiation, and temperature fluctuations. Couplings with weather-resistant properties are suitable for such applications.
High-Speed Applications: In high-speed applications, the centrifugal forces on the flexible coupling increase with rotational speed. Couplings designed for high-speed applications should be balanced to minimize vibrations and ensure smooth operation.
Shock and Impact Loads: Flexible couplings used in applications with significant shock or impact loads should have the ability to dampen and absorb these forces to protect connected equipment from damage.
Continuous vs. Intermittent Duty: Some flexible couplings are designed for continuous-duty applications, while others are suitable for intermittent duty or start-stop operations. The coupling's design and material should match the specific duty cycle requirements.
It is essential to consult with the coupling manufacturer or supplier to understand the temperature and environmental limitations of a specific coupling model. Proper selection and application of flexible couplings within their defined limitations contribute to reliable and efficient performance in various industrial and mechanical systems.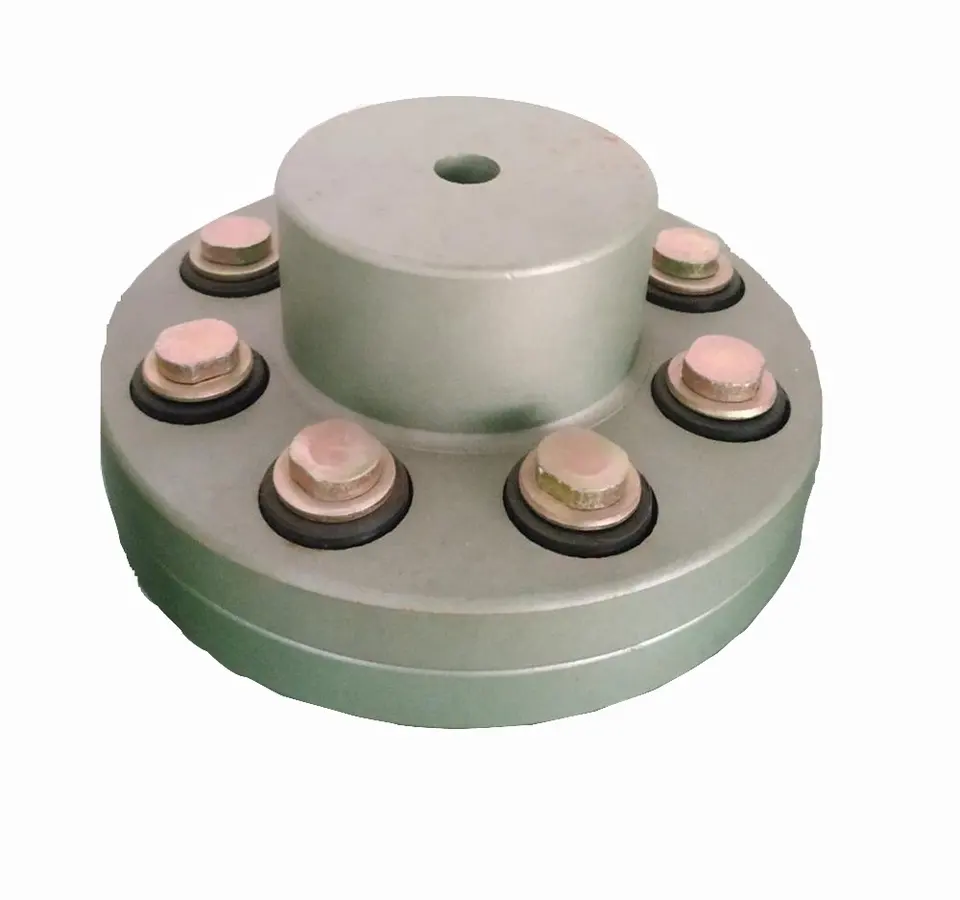 How does a flexible coupling help in torque and rotational speed control?
A flexible coupling plays a crucial role in torque and rotational speed control in rotating machinery. It offers several benefits that contribute to efficient power transmission and help maintain desired operating conditions:
Torque Transmission: Flexible couplings transmit torque from one shaft to another while accommodating misalignments. They provide a reliable connection that allows the driving shaft to transfer rotational force (torque) to the driven shaft without causing undue stress on the connected components.
Smooth Power Transmission: Flexible couplings help reduce shocks and vibrations that can occur during startup, shutdown, or sudden load changes. By damping these vibrations, the coupling ensures smooth power transmission and protects the connected equipment from unnecessary wear.
Rotational Speed Control: In certain applications, especially those involving precision motion control, maintaining consistent rotational speed is critical. Flexible couplings can help by minimizing backlash and torsional wind-up. Backlash refers to the play or gap between the coupling's components, while torsional wind-up is the twisting deformation that can occur under torque load. Flexible couplings with low backlash and high torsional stiffness contribute to accurate rotational speed control.
Compensation for Misalignment: Rotating machinery may experience misalignment due to various factors such as thermal expansion, foundation settling, or machining tolerances. Flexible couplings accommodate angular, parallel, and axial misalignments, which helps in maintaining proper alignment between the shafts and reduces unnecessary torque variations.
Protection from Overloads: Flexible couplings can act as a mechanical fuse by disengaging or slipping when subjected to excessive torque loads. This feature protects the connected components from damage caused by sudden overloads or jamming events.
Energy Efficiency: Certain types of flexible couplings, such as elastomeric couplings or beam couplings, have low mass and inertia. This characteristic reduces energy losses and contributes to overall system efficiency.
By providing reliable torque transmission, smooth power transfer, rotational speed control, and compensation for misalignment, flexible couplings optimize the performance and longevity of rotating machinery. Additionally, they enhance the safety and efficiency of various industrial processes by protecting equipment from excessive loads and ensuring smooth operation in diverse applications.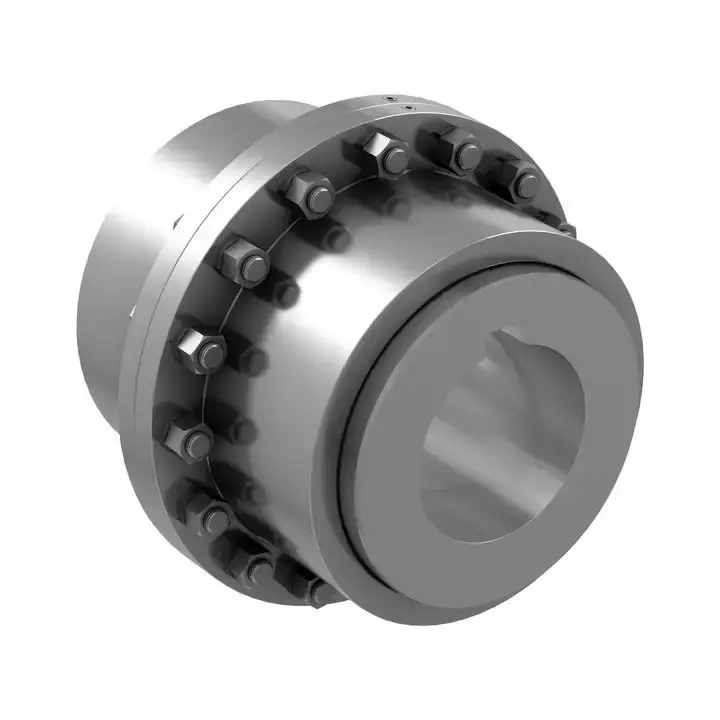 What role does a flexible coupling play in reducing downtime and maintenance costs?
A flexible coupling plays a significant role in reducing downtime and maintenance costs in industrial machinery and rotating equipment. Here are the key ways in which flexible couplings contribute to these benefits:
Misalignment Compensation: One of the primary functions of a flexible coupling is to accommodate misalignment between two connected shafts. Misalignment can occur due to various factors such as thermal expansion, foundation settling, or manufacturing tolerances. By allowing for misalignment, flexible couplings reduce the transmission of harmful forces and stresses to connected components, minimizing wear and preventing premature failures that could lead to costly downtime and repairs.
Vibration Damping: Flexible couplings have inherent damping properties due to the elastomeric or flexible elements they incorporate. These elements absorb and dissipate vibration and shock loads that may arise from the operation of rotating machinery. By dampening vibrations, flexible couplings protect the connected equipment from excessive wear and fatigue, extending their service life and reducing the need for frequent maintenance or replacement.
Shock Load Absorption: In applications where sudden loads or shocks are common, such as in heavy machinery or high-speed equipment, flexible couplings act as shock absorbers. They can absorb and dissipate the impact energy, preventing damage to the machinery and minimizing downtime caused by unexpected failures or breakdowns.
Easy Installation and Alignment: Flexible couplings are designed for ease of installation and alignment. Unlike rigid couplings that require precise shaft alignment, flexible couplings can tolerate some degree of misalignment during installation. This feature simplifies the setup process, reduces installation time, and lowers the risk of misalignment-related issues, ultimately minimizing downtime during initial installation or replacement of couplings.
Reduced Maintenance Frequency: The ability of flexible couplings to handle misalignment and dampen vibrations results in reduced wear on bearings, seals, and other connected components. Consequently, the frequency of maintenance intervals can be extended, reducing the need for frequent inspections and component replacements. This directly translates to lower maintenance costs and less downtime for maintenance tasks.
Equipment Protection: By reducing the transmission of shock loads and vibrations, flexible couplings act as protective barriers for connected equipment. They help prevent catastrophic failures and subsequent damage to expensive machinery, avoiding unplanned shutdowns and costly repairs.
Overall, flexible couplings are critical components that improve the reliability and longevity of rotating equipment. Their ability to handle misalignment, dampen vibrations, and protect against shock loads contributes to reduced downtime, lower maintenance costs, and increased productivity in industrial applications.



editor by CX 2023-09-22