Product Description
Gear-Ring Type Pipe Coupling Flexible Joint Stainless Steel Multi-Function Pipe Coupling
Material:
| | |
| --- | --- |
| Name | Gear-Ring Type Multi-Function Pipe Coupling |
| Shell, Bridge Plate, Bolts and Gear -Ring | Stainless steel 304/316           |
| EPDM/NBR  Rubber Sealing Sleeve | Temperature:(-20ºC~+140ºC)  |
| Medium | Available for various kinds of Water, drainage,air,solid and chemicals |
Product Features:
Double-Section Pipe Repair Coupling is manily used on the connection of new pipelines and also for the repairing of pipe leaks. Repairing the pin holds and breaks caused by aging or rusting. It has advantages of working under pressure and no need of changing pipes,Safe,convenient ,effciency and easy to work with. Performs well in mal-condition.
Applied Pipeline: 
Crude Oil Pipeline,Gas/Natural,Gas/Fuel Pipeline,Supply/Drainage Water Pipeline,Aviation/Automotive Special Pipeline,Lubricating Oil Pipeline,Mud Slag Pipeline,Suction Pipeline,Flushing Power Pipeline,Cable Protection Pipeline, Sea/Fresh Water Pipeline,Turbine Pipeline,Air Conditioning Pipeline,Fire Line,Ventiation Pipeline,Compressed Air Pipeline and etc…
 
——RELATED  PRODUCTS——
ZheJiang CZPT COMMERCIAL CO.,LTD (hereinafter referred to as the "DEKO group"), the company is located in China's "Land of Casting" -ZheJiang province, we are engaged in the wholesale, retail, research and development and sales of products for the integration of import and export company and we assembled fist-class factories in domestic, using the most advanced production facilities and technology to provide the best quality for our customers, DEKO group's products has been covered in the municipal engineering projects, drainage system, constructions, fire control system and urban public facilities related products, such as Cast Pipe,Pipe Fitting,Valve, Manhole cover, Hardware products, Aluminum die casting, Aluminium profile, Public Illumination,Urban Furnishing,Flange and Pipe Repair Clamps etc., CZPT group has been undertaking some domestic and foreign projects every year round and has always been praised by our customers. At present our products have been exported to Europe, South America,Africa, Asia, Middle East and Southeast Asia etc.
DEKO group adhering to the"first-class brand,first-class service"purpose, to keep improving product quality as the basis and advancing with the times, providing high quality, high standard products to our customers, CZPT group will develop into a"first-class products,first-class quality,first-class service"global company in future.
Q. Do you accept OEM service?
A: Yes, we do.
Q. Can I get free samples?
A: Yes, And you only need to bear the delivery costs, if the samples are not too big.
Q.What information should I let you know if I want to get a quotation?
A: Size, design standard, material, package, Quantities, etc…
Q.How can you assure your quality?
A:We have equipped the modern quality control system as well as our quality engineer always check step by step from mold ,production before shipment.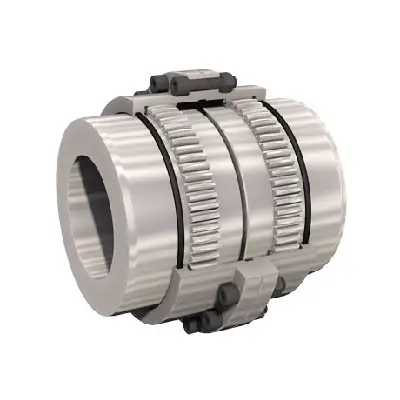 Safety Considerations When Using Flexible Gear Couplings in Critical Applications
Flexible gear couplings are widely used in critical applications where safety and reliability are of utmost importance. While these couplings are designed to accommodate misalignments and reduce vibrations, there are some safety considerations to keep in mind:
Proper Installation: Ensure that the flexible gear coupling is installed correctly according to the manufacturer's guidelines. Improper installation can lead to premature failure and safety hazards.
Regular Inspection: Perform regular inspections and maintenance to identify any signs of wear, damage, or misalignment. Addressing issues promptly can prevent unexpected failures.
Torque and Speed Ratings: Adhere to the specified torque and speed ratings of the coupling. Operating the coupling beyond its limits can lead to catastrophic failure.
Environmental Conditions: Consider the environmental conditions in which the coupling will operate. Factors such as temperature, humidity, and the presence of corrosive substances can impact the coupling's performance and safety.
Emergency Stop Mechanism: In critical applications, it is essential to have an emergency stop mechanism in place to quickly disengage the coupling during emergencies.
Overload Protection: Implement overload protection systems to prevent excessive torque transmission, which could cause damage to connected equipment.
Periodic Maintenance: Follow a regular maintenance schedule to ensure that the coupling remains in optimal condition and to identify any potential safety risks.
Training and Awareness: Ensure that personnel operating and maintaining the equipment are adequately trained and aware of the safety considerations related to the flexible gear coupling.
By adhering to these safety considerations and following best practices, the use of flexible gear couplings in critical applications can contribute to safe and reliable operation, reducing the risk of downtime and costly failures.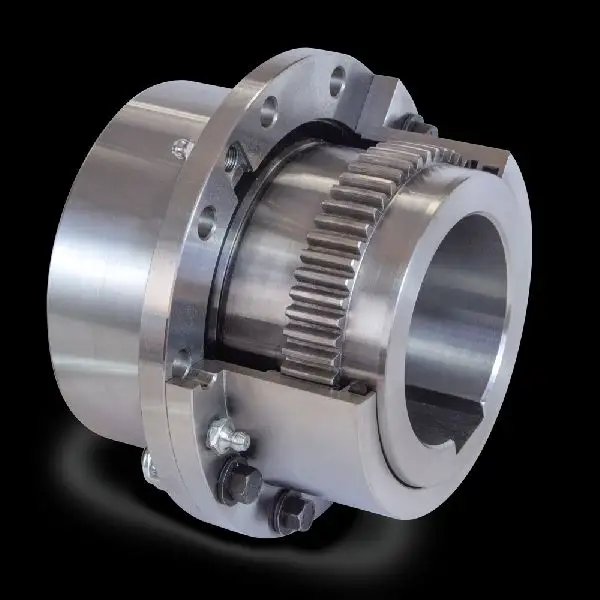 Real-World Case Studies of Flexible Gear Couplings in Engineering Projects
Flexible gear couplings have been successfully implemented in various engineering projects across different industries. Here are some real-world case studies showcasing their benefits:
Steel Rolling Mill: In a steel rolling mill, flexible gear couplings were used to connect the main drive motor to the rolling mill's gearbox. The couplings accommodated the misalignment between the motor and gearbox shafts, reducing vibration and noise during operation. The flexibility of the gear teeth helped protect the gearbox from shock loads caused by changes in the rolling load, extending the gearbox's lifespan and ensuring smooth and reliable power transmission.
Paper Manufacturing Plant: A paper manufacturing plant utilized flexible gear couplings in their pulp processing equipment. The couplings' ability to compensate for both angular and parallel misalignments allowed for easier installation and alignment of the equipment. The coupling's torsional flexibility ensured constant velocity transmission, critical for maintaining consistent paper quality during the production process. Additionally, the damping effect of the gear teeth reduced vibrations, minimizing wear and tear on the machinery and improving overall equipment reliability.
Wastewater Treatment Plant: At a wastewater treatment plant, flexible gear couplings were employed in the aeration system. The couplings helped absorb shock loads from the aeration process, protecting the blowers and motors from potential damage. Their flexibility allowed the coupling to handle misalignments caused by settling of the foundation over time. This resulted in reduced maintenance downtime and increased overall efficiency of the treatment plant.
Wind Turbine Application: Wind turbines utilized flexible gear couplings to connect the low-speed shaft to the high-speed shaft. The coupling's flexibility allowed for efficient transmission of torque despite the dynamic wind load fluctuations. This flexibility also provided overload protection during extreme wind conditions, safeguarding the turbine's mechanical components from damage. The coupling's ability to dampen vibrations contributed to the turbine's smooth operation, reducing wear and tear and maintenance costs.
These case studies demonstrate the versatility and effectiveness of flexible gear couplings in various engineering applications, showcasing their ability to enhance performance, reduce maintenance, and improve the reliability of critical systems.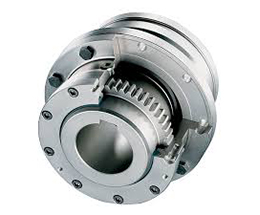 Flexible Gear Coupling: Function and Operation
A flexible gear coupling is a type of mechanical coupling used to connect two shafts in a power transmission system. It consists of two hubs with external gear teeth and an elastomeric flexible element between them. The flexible element can be made of materials such as polyurethane, rubber, or synthetic materials with high torsional flexibility and damping properties.
The function of a flexible gear coupling is to transmit torque between the connected shafts while accommodating misalignments and absorbing shocks and vibrations. When the shafts are misaligned due to angular, parallel, or axial displacements, the flexible element allows the hubs to move relative to each other, thus minimizing the transmission of misalignment forces to the connected machinery.
The operation of a flexible gear coupling involves the following steps:
The torque from the driving shaft is transmitted to the first hub with external gear teeth.
The external gear teeth on the first hub mesh with the internal gear teeth on the flexible element.
As the flexible element deforms under torque and misalignment, it allows the second hub to rotate while maintaining contact with the first hub.
The torque is then transmitted from the flexible element to the second hub, which drives the driven shaft.
The flexibility of the elastomeric element in a flexible gear coupling allows it to dampen vibrations and shocks that may occur during operation, thereby protecting the connected equipment from potential damage. Additionally, its ability to accommodate misalignment reduces stress on the shafts and bearings, extending the life of the power transmission system.



editor by CX 2023-09-07