Product Description
XL Types High-Pressure Rubber Flexible Spider Jaw Coupling 
XL Type Flexible Spider Jaw Coupling comprises a convex claw block that can be avoided due to external constraints, internal deformation, and centrifugal impact deformation; in concave-convex claw, the pressure on the surface of the involute tooth is very small, even under overload, the tooth will not wear or deformation.
 
Flexible jaw couplings are used in power transmission of industrial equipment such as metallurgy, mining, lifting, transportation, petroleum, chemical industry, shipbuilding, textile, light industry, agricultural machinery, and industrial equipment such as pumps, fans, compressors, machine tools, gearboxes, mixers, printing machines, and conveyors.
Advantage:
Run smoothly;
Easy to install;
Compensate displacement (axial, radial, angular);
 XL Star Type Flexible Coupling Main Dimension:
Type
Nominal torque
Tn/N·m
Shaft hole diameter
L
 
D
D1
B1
S
d1,d2
Y
J1,Z1
XL1
20
6,7
18
–
40
32
12
2
8,9
22
–
10,11
25
22
12,14
32
27
16,18,19
42
30
XL2
71
8,9
22
–
55
40
14
10,11
25
22
12,14
32
27
16,18,19
42
30
20,22,24
52
38
XL3
200
10,11
25
22
65
48
15
2.5
12,14
32
27
16,18,19
42
30
20,22,24
52
38
25,28
62
44
XL4
400
12,14
32
27
80
66
18
3
16,18,19
42
30
20,22,24
52
38
25,28
62
44
30,32,35,38
82
60
XL5
560
14
32
27
95
75
20
16,18,19
42
30
20,22,24
52
38
25,28
62
44
30,32,35,38
82
60
40,42
112
84
XL6
630
16,18,19
42
30
105
85
21
3.5
20,22,24
52
38
25,28
62
44
30,32,35,38
82
60
40,42,45,48
112
84
XL7
800
20,22,24
52
38
120
98
22
4
25,28
62
44
30,32,35,38
82
60
40,42,45,48,50,55
112
84
XL8
900
22,24
52
38
135
115
26
4.5
25,28
62
44
30,32,35,38
82
60
40,42,45,48,50,55
112
84
60,63,65
142
107
XL9
2000
30,32,35,38
82
60
160
135
30
5
40,42,45,48,50,55,56
112
84
60,63,65,70,71,75
142
107
XL10
5000
40,42,45,48,50,55,56
112
84
200
160
34
5.5
60,63,65,70,71,75
142
107
80,85,90
172
132
XL11
7100
50,55,56
112
84
225
180
38
6
60,63,65,70,71,75
142
107
80,85,90,95
172
132
100
212
167
XL12
8000
60,63,65,70,71,75
142
107
255
200
42
6.5
80,85,90,95
172
132
100,110
212
167
XL13
10000
60,63,65,70,71,75
142
107
290
230
46
7
80,85,90,95
172
132
100,110,120,125
212
167
XL14
14000
60,63,65,70,71,75
142
107
320
255
50
7.5
80,85,90,95
172
132
100,110,120,125
212
167
130,140
252
202
XL15
20000
80,85,90,95
172
132
370
290
57
9
100,110,120,125
212
167
130,140,150
252
202
160
302
242
XL16
25000
85,90,95
172
132
420
325
64
10.5
100,110,120,125
212
167
130,140,150
252
202
160,170,180
302
242
Product Show:

♦Other Products List
Transmission Machinery 
Parts Name
Model
Universal Coupling
WS, WSD, WSP
Cardan Shaft
SWC, SWP, SWZ
Tooth Coupling
CL, CLZ, GCLD, GIICL,
GICL, NGCL, GGCL, GCLK
Disc Coupling
JMI, JMIJ, JMII, JMIIJ
High Flexible Coupling
LM
Chain Coupling
GL
Jaw Coupling
LT
Grid Coupling
JS
♦Our Company
Our company supplies different kinds of products. High quality and reasonable price. We stick to the principle of "quality first, service first, continuous improvement and innovation to meet the customers" for the management and "zero defect, zero complaints" as the quality objective. To perfect our service, we provide products of good quality at a reasonable price.
Welcome to customize products from our factory and please provide your design drawings or contact us if you need other requirements.
♦Our Services
1. Design Services
Our design team has experience in coupling relating to product design and development. If you have any needs for your new product or wish to make further improvements, we are here to offer our support.
2. Product Services
raw materials → Cutting → Forging →Rough machining →Shot blasting →Heat treatment →Testing →Fashioning →Cleaning→ Assembly→Packing→Shipping
3. Samples Procedure
We could develop the sample according to your requirement and amend the sample constantly to meet your need.
4. Research & Development
We usually research the new needs of the market and develop new models when there are new cars in the market.
5. Quality Control
Every step should be a special test by Professional Staff according to the standard of ISO9001 and TS16949.
♦FAQ
Q 1: Are you a trading company or a manufacturer?
A: We are a professional manufacturer specializing in manufacturing
various series of couplings.
Q 2:Can you do OEM?
Yes, we can. We can do OEM & ODM for all the customers with customized artwork in PDF or AI format.
Q 3:How long is your delivery time?
Generally, it is 20-30 days if the goods are not in stock. It is according to quantity.
Q 4: Do you provide samples? Is it free or extra?
Yes, we could offer the sample but not for free. Actually, we have an excellent price principle, when you make the bulk order then the cost of the sample will be deducted.
Q 5: How extended is your warranty?
A: Our Warranty is 12 months under normal circumstances.
Q 6: What is the MOQ?
A: Usually our MOQ is 1pcs.
Q 7: Do you have inspection procedures for coupling?
A:100% self-inspection before packing.
Q 8: Can I have a visit to your factory before the order?
A: Sure, welcome to visit our factory.
Q 9: What's your payment?
A:1) T/T. 
♦Contact Us
Web: huadingcoupling
Add: No.11 HangZhou Road,Chengnan park,HangZhou City,ZheJiang Province,China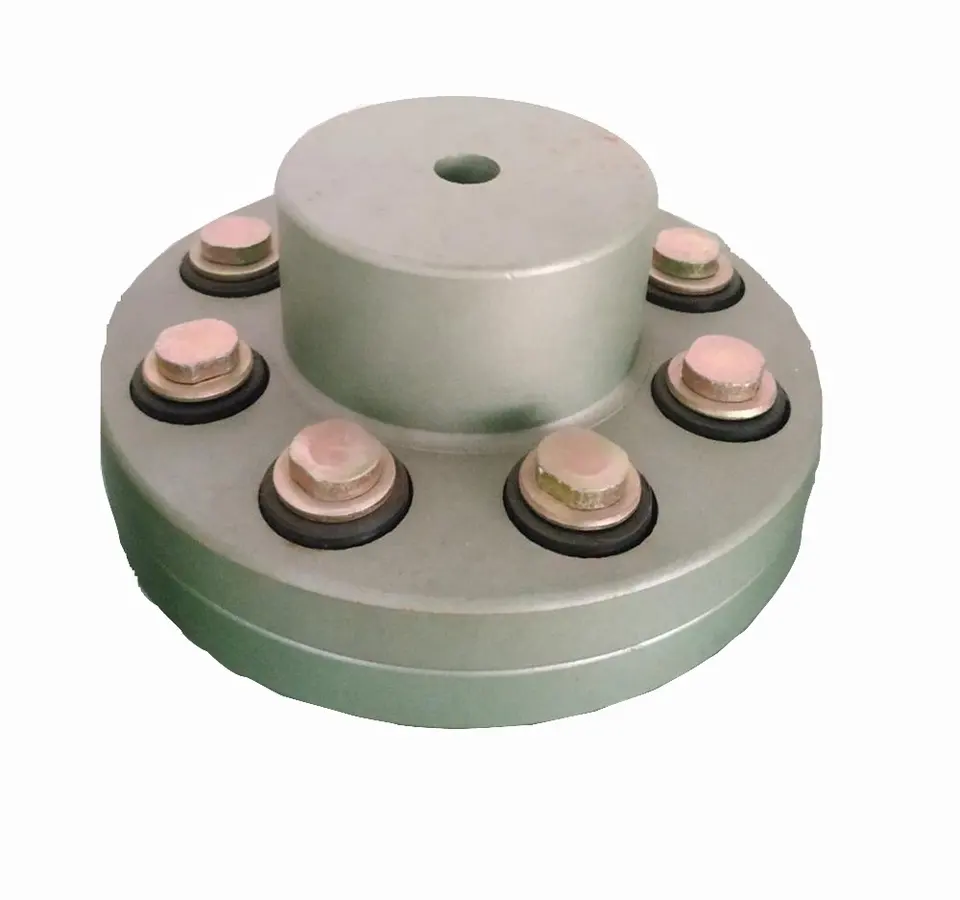 Can flexible couplings accommodate variable operating conditions and loads?
Yes, flexible couplings are designed to accommodate variable operating conditions and loads in mechanical systems. They offer several features that allow them to adapt to changing conditions and handle different loads effectively. Below are the reasons why flexible couplings are well-suited for such applications:
Misalignment Compensation: Flexible couplings can handle misalignment between shafts, including angular, parallel, and axial misalignment. This capability allows them to accommodate slight shifts in shaft positions that may occur due to thermal expansion, vibration, or other factors, ensuring smooth operation even in changing conditions.
Shock and Vibration Absorption: Flexible couplings can dampen shocks and vibrations that result from sudden changes in load or operating conditions. The flexible element in the coupling acts as a buffer, absorbing and reducing the impact of sudden loads or transient forces, protecting connected equipment and increasing system reliability.
Variable Load Capacity: Flexible couplings come in various designs and materials, each with its load capacity range. Manufacturers provide different coupling models with varying load capacities to accommodate different applications. Properly selecting the right coupling for the specific load conditions ensures reliable power transmission even under varying loads.
Compensation for Thermal Expansion: Temperature changes can cause thermal expansion in mechanical systems, leading to shaft misalignment. Flexible couplings can handle the resulting misalignment, compensating for thermal expansion and ensuring continuous and smooth power transmission.
Torsional Stiffness: Flexible couplings are designed with a balance between flexibility and torsional stiffness. This property allows them to adapt to variable loads while still providing the necessary rigidity for efficient power transmission.
Durable Materials and Designs: Manufacturers produce flexible couplings from durable materials like stainless steel, aluminum, or engineered elastomers. These materials ensure that the couplings can withstand varying operating conditions, including temperature fluctuations, harsh environments, and high loads.
Dynamic Behavior: Flexible couplings have a dynamic behavior that enables them to operate smoothly and efficiently under changing loads and speeds. They can handle variations in rotational speed and torque while maintaining consistent performance.
Application Flexibility: Flexible couplings find applications in a wide range of industries, from automotive and aerospace to industrial and marine. Their versatility allows them to accommodate variable operating conditions and loads in different systems.
Summary: Flexible couplings are well-suited for applications with variable operating conditions and loads. Their ability to compensate for misalignment, absorb shocks and vibrations, and handle thermal expansion make them reliable components in mechanical systems. The availability of various coupling designs and materials allows for the selection of the appropriate coupling based on the specific application requirements, ensuring optimal performance and longevity in variable conditions.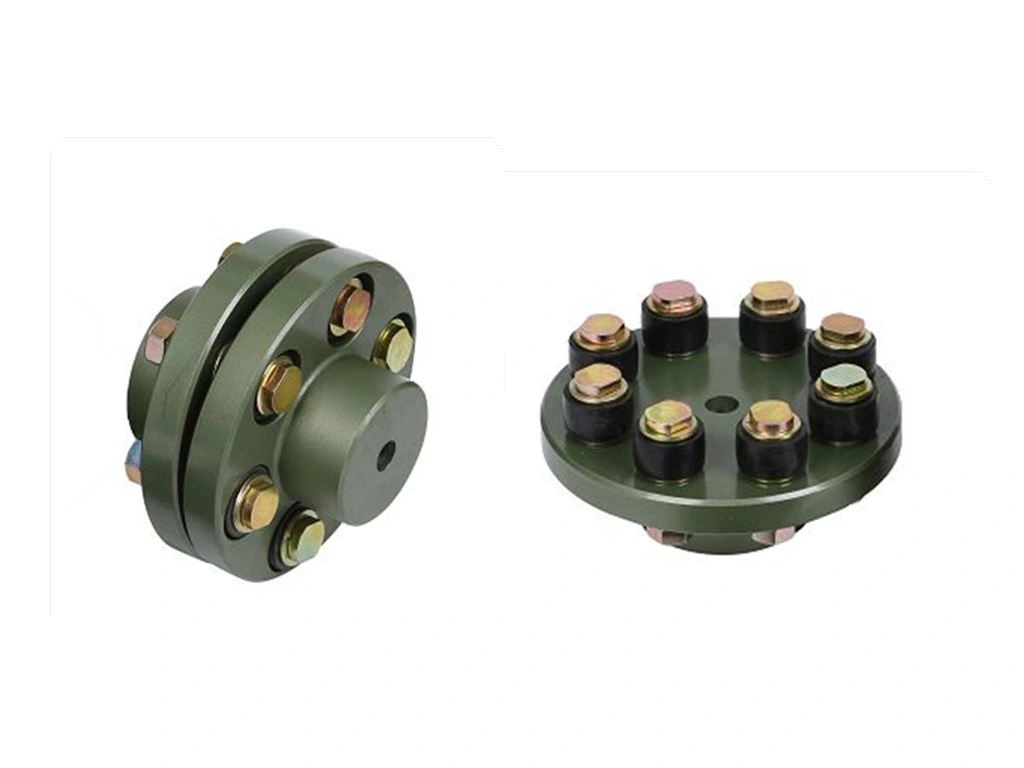 What are the maintenance intervals and practices for extending the life of a flexible coupling?
Proper maintenance of a flexible coupling is essential to ensure its longevity and reliable performance. The maintenance intervals and practices for flexible couplings may vary depending on the coupling type, application, and operating conditions. Here are some general maintenance guidelines to extend the life of a flexible coupling:
Regular Inspection: Conduct visual inspections of the coupling regularly to check for signs of wear, damage, or misalignment. Look for cracks, tears, corrosion, or any other visible issues.
Lubrication: Some flexible couplings may require periodic lubrication to reduce friction and wear. Refer to the manufacturer's guidelines for the appropriate lubrication type and schedule.
Alignment Checks: Ensure that the connected shafts remain properly aligned. Misalignment can lead to premature wear and failure of the coupling and other components.
Torque Monitoring: Monitor the torque levels in the system and ensure they are within the coupling's rated capacity. Excessive torque can overload the coupling and cause damage.
Temperature and Environmental Considerations: Ensure that the operating temperatures and environmental conditions are within the coupling's specified limits. Extreme temperatures, aggressive chemicals, or corrosive environments can impact the coupling's performance.
Inspection After Shock Loads: If the system experiences shock loads or unexpected impacts, inspect the coupling for any signs of damage immediately.
Replace Damaged or Worn Couplings: If any damage or wear is detected during inspections, replace the flexible coupling promptly to avoid potential failures.
Periodic Re-Tightening: For certain coupling designs, periodic re-tightening of fasteners may be necessary to maintain proper clamping force.
Follow Manufacturer's Guidelines: Always follow the maintenance instructions provided by the coupling manufacturer. They can provide specific recommendations based on the coupling model and application.
It is crucial to develop a maintenance plan specific to the application and coupling type. Regularly scheduled maintenance, adherence to recommended practices, and proactive inspection can help identify issues early and prevent costly breakdowns. Additionally, record-keeping of maintenance activities can provide valuable data on the coupling's performance and aid in future maintenance decisions.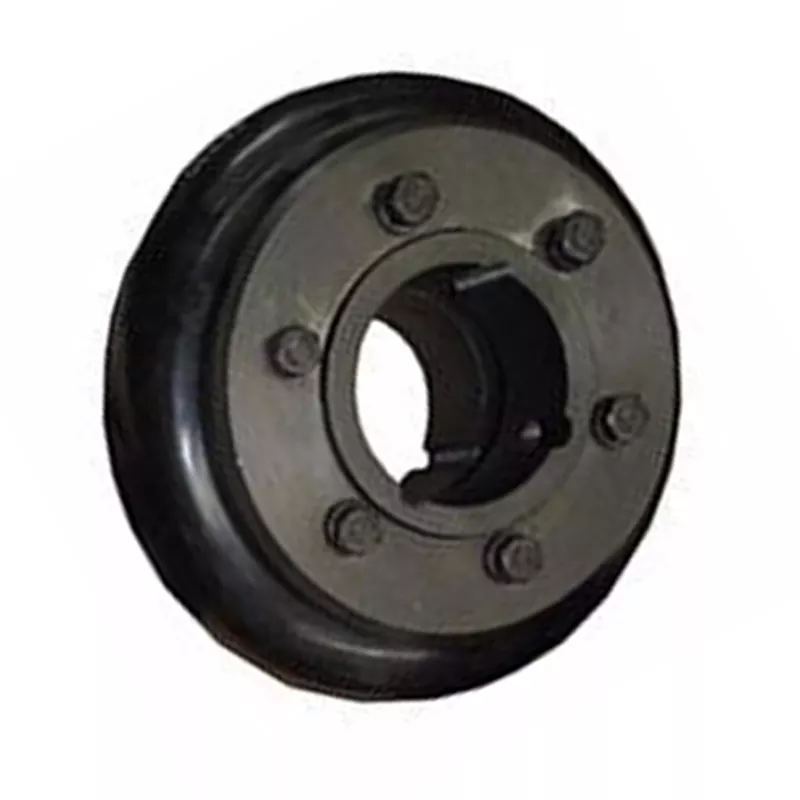 What are the advantages of using flexible couplings in mechanical systems?
Flexible couplings offer several advantages in mechanical systems, making them essential components in various applications. Here are the key advantages of using flexible couplings:
Misalignment Compensation: One of the primary advantages of flexible couplings is their ability to compensate for shaft misalignment. In mechanical systems, misalignment can occur due to various factors such as installation errors, thermal expansion, or shaft deflection. Flexible couplings can accommodate angular, parallel, and axial misalignment, ensuring smooth power transmission and reducing stress on the connected equipment and shafts.
Vibration Damping: Flexible couplings act as damping elements, absorbing and dissipating vibrations and shocks generated during operation. This feature helps to reduce noise, protect the equipment from excessive wear, and enhance overall system reliability and performance.
Torsional Flexibility: Flexible couplings provide torsional flexibility, allowing them to handle slight angular and axial deflections. This capability protects the equipment from sudden torque fluctuations, shock loads, and torque spikes, ensuring smoother operation and preventing damage to the machinery.
Overload Protection: In case of sudden overloads or torque spikes, flexible couplings can absorb and distribute the excess torque, protecting the connected equipment and drivetrain from damage. This overload protection feature prevents unexpected failures and reduces downtime in critical applications.
Reduce Wear and Maintenance: By compensating for misalignment and damping vibrations, flexible couplings help reduce wear on the connected equipment, bearings, and seals. This results in extended component life and reduced maintenance requirements, leading to cost savings and improved system reliability.
Compensation for Thermal Expansion: In systems exposed to temperature variations, flexible couplings can compensate for thermal expansion and contraction, maintaining proper alignment and preventing binding or excessive stress on the equipment during temperature changes.
Electric Isolation: Some types of flexible couplings, such as disc couplings, offer electrical isolation between shafts. This feature is beneficial in applications where galvanic corrosion or electrical interference between connected components needs to be minimized.
Space and Weight Savings: Flexible couplings often have compact designs and low inertia, which is advantageous in applications with space constraints and where minimizing weight is crucial for performance and efficiency.
Cost-Effectiveness: Flexible couplings are generally cost-effective solutions for power transmission and motion control, especially when compared to more complex and expensive coupling types. Their relatively simple design and ease of installation contribute to cost savings.
In summary, flexible couplings play a vital role in mechanical systems by providing misalignment compensation, vibration damping, overload protection, and torsional flexibility. These advantages lead to improved system performance, reduced wear and maintenance, and enhanced equipment reliability, making flexible couplings a preferred choice in various industrial, automotive, marine, and aerospace applications.



editor by CX 2023-09-06